Inhalt
TUX-Worlds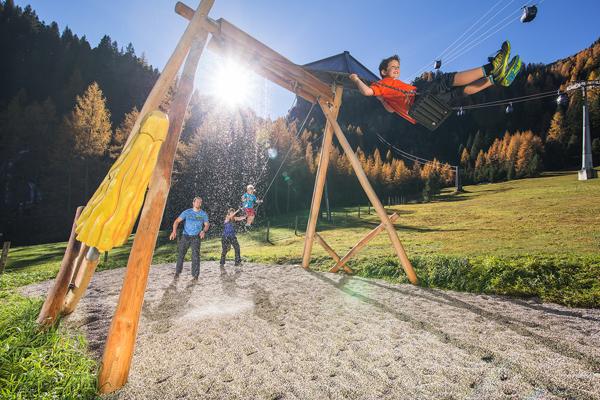 Contact
Lanersbach 401
AT-6293 Tux

E-Mail: info@tux.at
URL: https://www.tux.at
Telefon: (0043) 5287 8506

Description
Tux-Finkenberg offers new worlds to discover: different theme paths entice young and old in the magnificent mountain scenery of the Tux Valley. Starting with eternal ice of the glacier in Hintertux over the hills and meadows of the mountain slopes down into the beautiful valley of the Tux brook. Together with "Gletscherfloh" Luis and his various adventures, children and adults dive into the unique adventure worlds.
Gletscherflohsafari
On Safari, Set, Go! Heroes of the Glacier beware! Around the hiking area "Sommerberg" an exciting adventure course with tricky riddles is awaiting you. Together with "Gletscherfloh" Luis all detectives experience an exciting hike with mystery treasures!
Schluchtwelt
The fascination of canyons. See how nature formed the landscape over millions of years. Follow our adventure path throught the forest "Glocke".

Naturwelt
Experience the nature with all your senses! Comprehend and understand ... Mother Nature has created extraordinary and unique habitat for all of us.
Tierwelt
Welcome to Tierwelt! Here visitors immerse into the unique and fascinating world of animals. Adults and children discover very interesting information in various game stations.
Pflanzenwelt
Experience the flora of Tux-Finkenberg. Our extreme climate conditions are demanding for many plants. See, which plants have survived in this extreme environment.
Wasserwelt
Dive into the fascinating world of water! Visitors experience the fascinating and unique world of the water. Even from a distance you can see the "Floating Faucet", who is also the start and end point of the hike.
Back
Destination address for the tourist information:
A-6293 Tux, Lanersbach 401

Plan your route online: