Inhalt
Tux Mill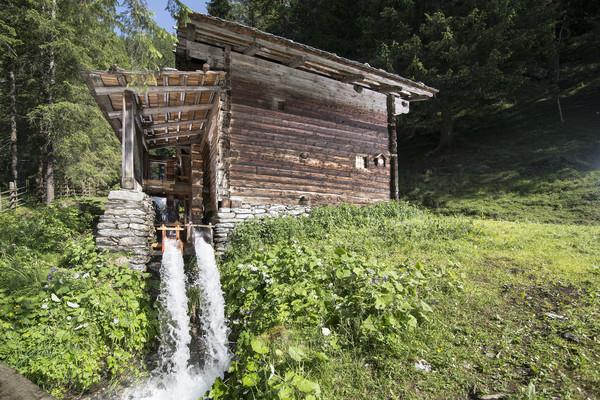 Contact
Lanersbach 401
AT-6293 Tux

E-Mail: info@tux.at
URL: https://www.tux.at
Telefon: (0043) 5287 8506

Description
A piece of peasant culture dating from 1839.
The Tux mill goes back to 1839 and has been renovated to provide a piece of mountain peasant history. In the earlier days, farmsteads had to be self-sufficient and barley grew well even at these heights. Barley flour was not only used to bake bread but rather certain types of pastries (sweet noodles, Austrian doughnuts, etc.).
Open: from June till September every Monday from 1.00 - 4.00 p.m.
Opening times
From June till September you can watch every Monday from 1.00 p.m. - 4.00 p.m. how corn is milled into flour.
Back
Destination address for the tourist information:
A-6293 Tux, Lanersbach 401

Plan your route online: