Inhalt
Schneekarhütte 2.250 m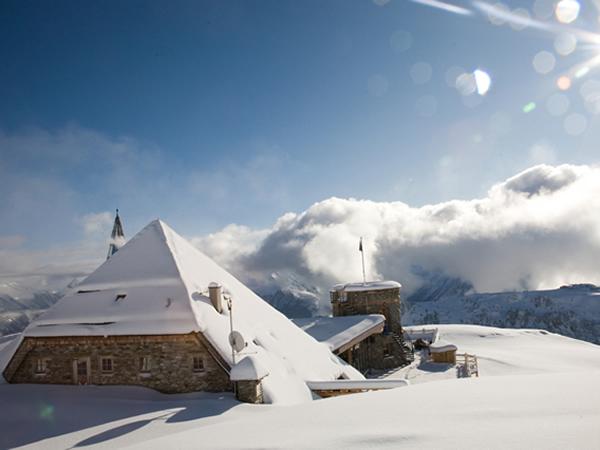 Contact
Schwendberg 390
AT-6283 Hippach

E-Mail: info@schneekarhuette.at
URL: http://www.schneekarhütte.com
Telefon: (0043) 5282 2829
Mobil: (0043) 664 3436587

Description
Schneekar great delight - In a unique space where you can hear the sound of silence or a storm of awe awakens – These are the highness visible features and most outstanding impressions.
Life at home – work and professional career, the problems and concerns – everything seems to be far away.
"Enjoy life and health" That is what an overnight is all about. Here you will enjoy an intensive recreation with all your senses.
The silence, the gala dinner at night, and to be the first and only on the slopes in the morning. You can indulge all your senses with a mix of north and south Tyrolean style in our kitchen. All this is made possible by the team spirit of a highly motivated and consequently further qualified staff in connection. Beside the choice of fine wines and liquors a mixture and variety of tees and fruit juices are also offered. A warm welcome "Grüß Gott" and a unforgettable great time at the Schneekarhütte.
Yours, family Bair with all the staff
wifi - for free by consumption

Opening times
open from december to april


Back
Destination address for the tourist information:
A-6293 Tux, Lanersbach 401

Plan your route online: