Inhalt
Olpererhütte 2.388 m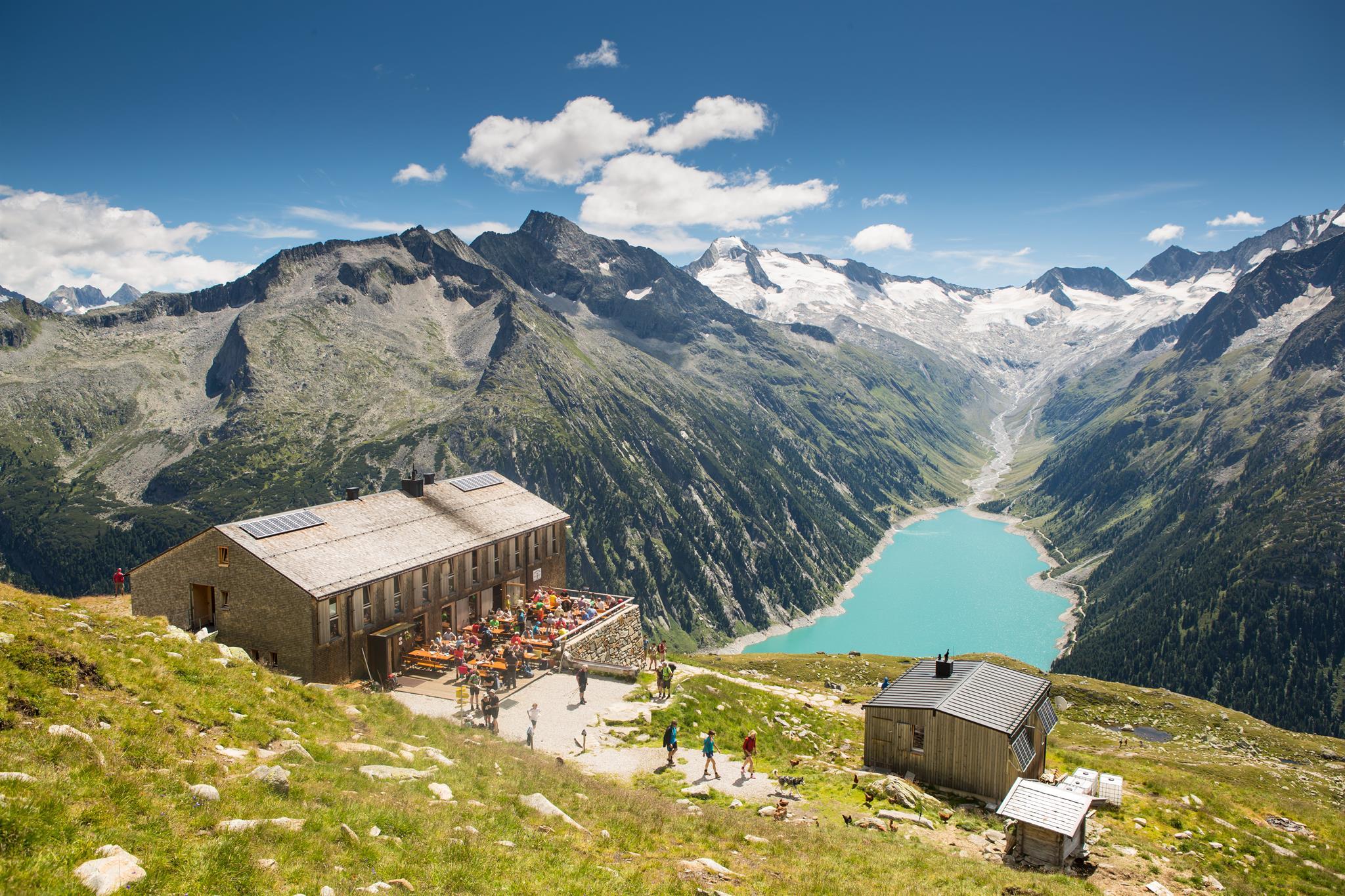 Contact
Dornauberg 10
AT-6295 Ginzling

E-Mail: info@olpererhuette.de
URL: http://www.olpererhuette.de
Telefon: (0043) 5282 55000
Mobil: (0043) 664 4176566

Description
Welcome to "2,389 m above the everyday" at the Olpererhütte - our domicile above the Schlegeis reservoir in the Zillertal Alps.
overnight stay possibilities: 60 sleeping possibilities (5 rooms for 4 persons each and 5 camps for 8 persons each) in the main building and 12 encampments in the winter camp which is open round the year (Alpine association lock). Reductions for members of the Alpine association.
As a starting point, the Olpererhütte offers the right thing for every taste: as a stage destination on the Zillertaler Runde, as the start of a tour to the highest peak of the Tuxer Alps, the 3,476 m high Olperer or one of its mighty neighbouring peaks, or as the start or finish of the Neumarkter Runde, a beautiful high mountain hiking trail.
Those who stay overnight at 2,389m or just enjoy the day will also appreciate the amenities and the excellent local cuisine.
See our homepage.
Opening times
The Olpererhütte is open till 10th October. We look forward to your visit in the mountain summer of 2022.
Katharina and Manuel with team
Back
Destination address for the tourist information:
A-6293 Tux, Lanersbach 401

Plan your route online: