Inhalt
Mehlerhaus in Madseit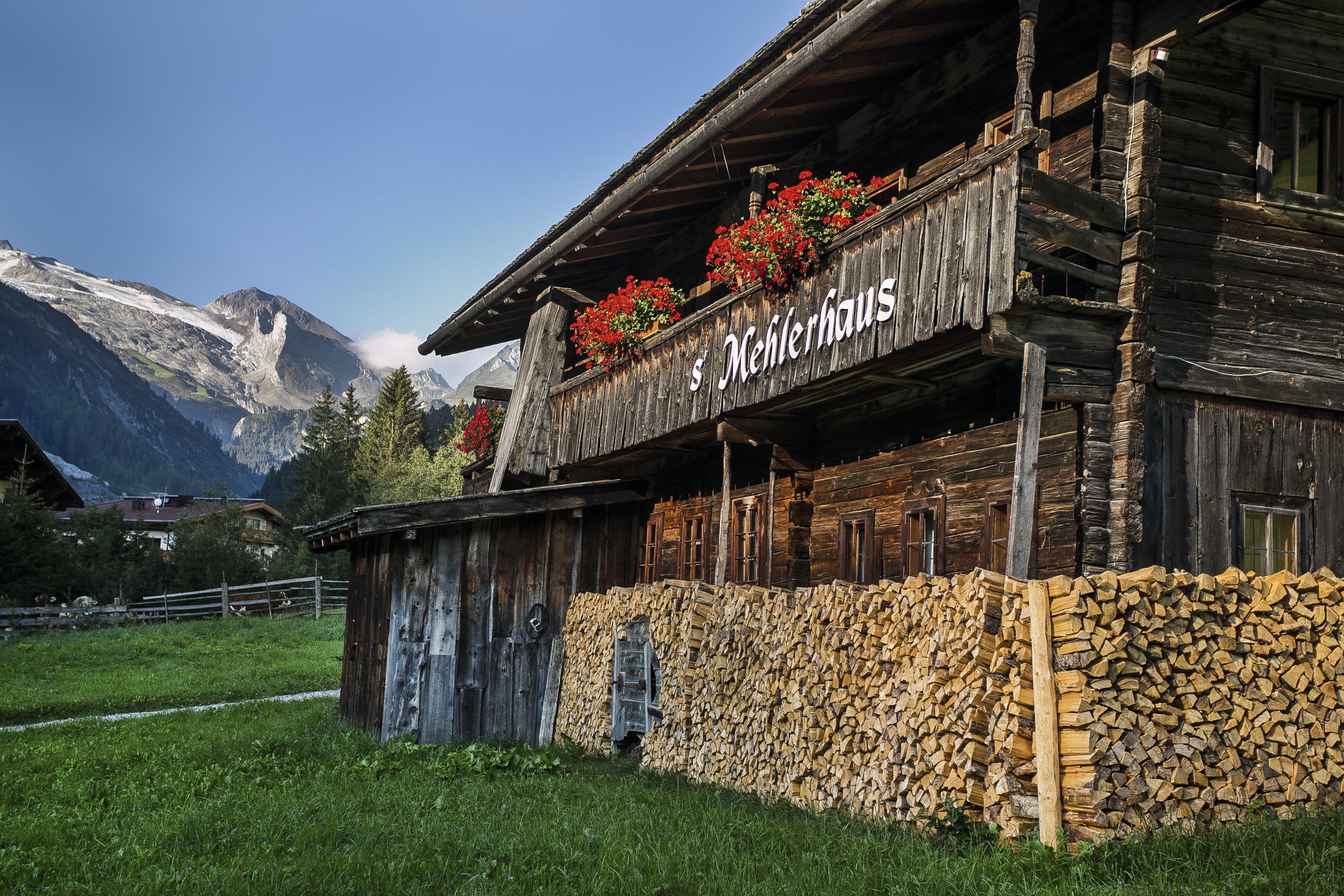 Contact
Madseit 692
AT-6293 Tux

E-Mail: alexandra@dr-peer.at
URL: http://www.mehlerhaus-tux.at
Telefon: (0043) 676 6806503

Description
The Mehlerhaus was built in the 17th century and has been resorted by the District of Tux with the assistance of the local population to create a cultural centre and a small museum. The farm was lived in until 1992 and contains beautiful old wooden Stuben and the kitchen that once formed the central point of peasant life.
Summit Meeting of the Zillertal Giants in the Mehlerhaus Tux

The new special exhibition until Easter 2023, called GiZiGi for short, transforms the Mehlerhaus into a fascinating house of mountains. In the high mountain nature park Zillertal Alps, 72 three-thousand-meter peaks rise into the sky. The Schwendau artist Josef Wartelsteiner has dedicated himself for many years to the Zillertal mountains, which he sets in scene with his spatula technique. The paintings are complemented by handmade mini-reliefs of the respective peaks, information about the mountains, their names and the natural treasures that surround them, as well as a mountain cinema in which Prof. Heinz-Dieter Pohl reveals the secrets to the mountain names and Josef Wartelsteiner reveals a glimpse behind the scenes of his painting.



Furthermore:
Permanent exhibition "Magnesitwerk Tux 1925 - 1976".
Old equipment from agriculture, trade and household
Mehlerhausstube: Pictures of the families living in the house as well as "Tux - past and present".
Every 1st and 3rd Friday a market from 3 p.m until 5 p.m. - you can buy traditional food from the farmers, handcrafts, jam, honey, sausages, bacon, fruit juice, bread, eggs ...
no entrance fee!
Opening times
We are open: every Monday and Friday from 04.07. - 30.09.2022 from 1.00 p.m. - 6.00 p.m.
Additional there is a market with local products every 1st and 3rd Friday from 3.00 - 5.00 p.m.
Back
Destination address for the tourist information:
A-6293 Tux, Lanersbach 401

Plan your route online: