Inhalt
Devil's brigde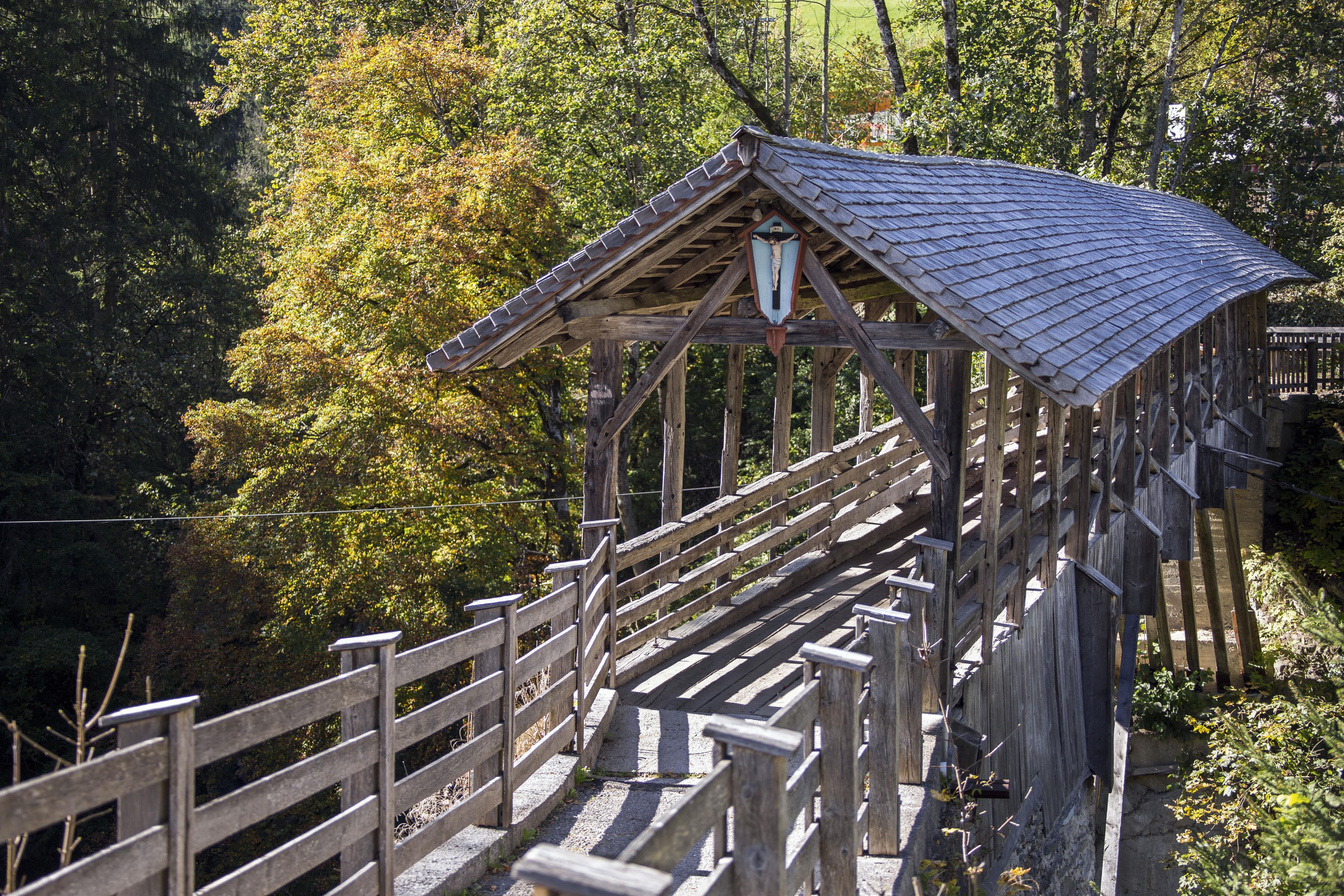 Contact
Dorf 140
AT-6292 Finkenberg

E-Mail: info@tux.at
URL: http://www.tux.at
Telefon: (0043) 05287/8506

Description
A rare example of Tyrolean woodwork is the Devil's bridge situated in Dornau - Finkenberg, which was built in 1876. It crosses the deep gorge of the Tux river.
The Zillertal citizen have always been clever people. Once upon a time they were even so ingenious to trick the devil. Here comes the story:
The legend of the Devil's bridge
Once upon a time the Finkenberg farmers were trying to build a bridge over the deep gorge located in the immediate vicinity to the Dornauhof farm. They didn't know exactly how to manage and therefore they decided to ask for the devil's help. The devil agreed immediately but with one clear condition. The first living being who would be crossing the bridge should be his reward.
And so, they made a deal. When the devil finished the bridge over the gorge he sat right on the bridge's stage and waited for the first living being crossing the bridge. The Finkenberg farmers, ingenious as they were, they drove a goat across the bridge. The devil got it at its horns and disappeared in the night, leaving the Finkenberg farmers with a good laugh behind.
Opening times
all year round
Back
Destination address for the tourist information:
A-6293 Tux, Lanersbach 401

Plan your route online: