Inhalt
Barbara Chapel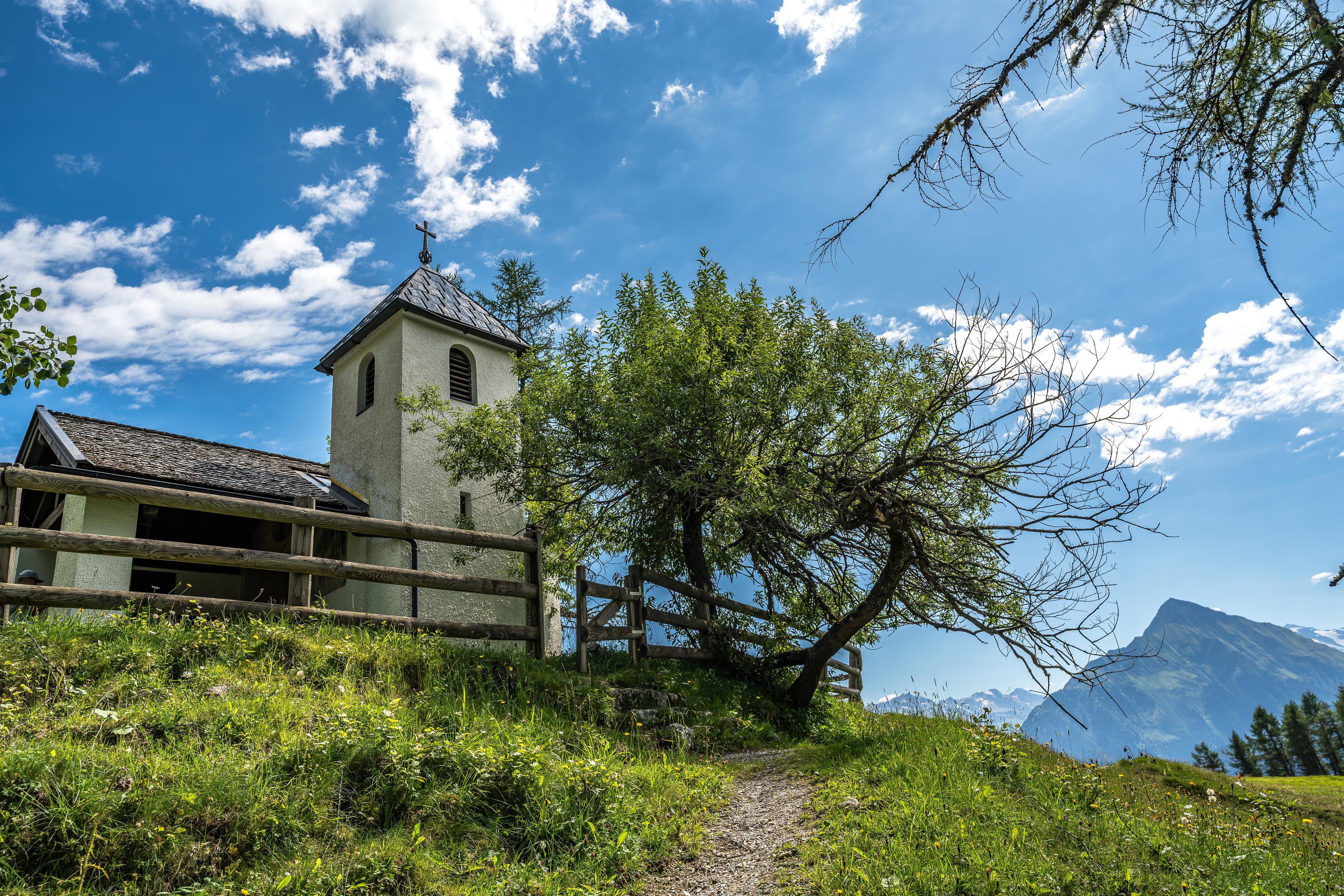 Contact
Lanersbach 401
AT-6293 Tux

E-Mail: info@tux.at
URL: https://www.tux.at
Telefon: (0043) 5287 8506

Description
In the area of the former magnesite factory near the Schrofenalm (approx. 1,700 m) above Tux-Vorderlanersbach stands the Barbara Chapel, built in 1953 according to plans by Wilhelm Nikolaus and Hubert Prachensky.
The painting above the entry is a work by Max Weiler, the great Tyrolean Modernist artist. The subject is the Holy protection of the magnesite works and its employees, symbolically represented by a large hand supporting the magnesite works, above which the half-hidden crucifix of the Redeemer may be seen. At the bottom left, the evil snake can be seen and to the right is a large guardian angel holding his hands protectively over a worker.

Opening times
Best time from May to October!
Back
Destination address for the tourist information:
A-6293 Tux, Lanersbach 401

Plan your route online: