Inhalt
Archery parcours Hintertux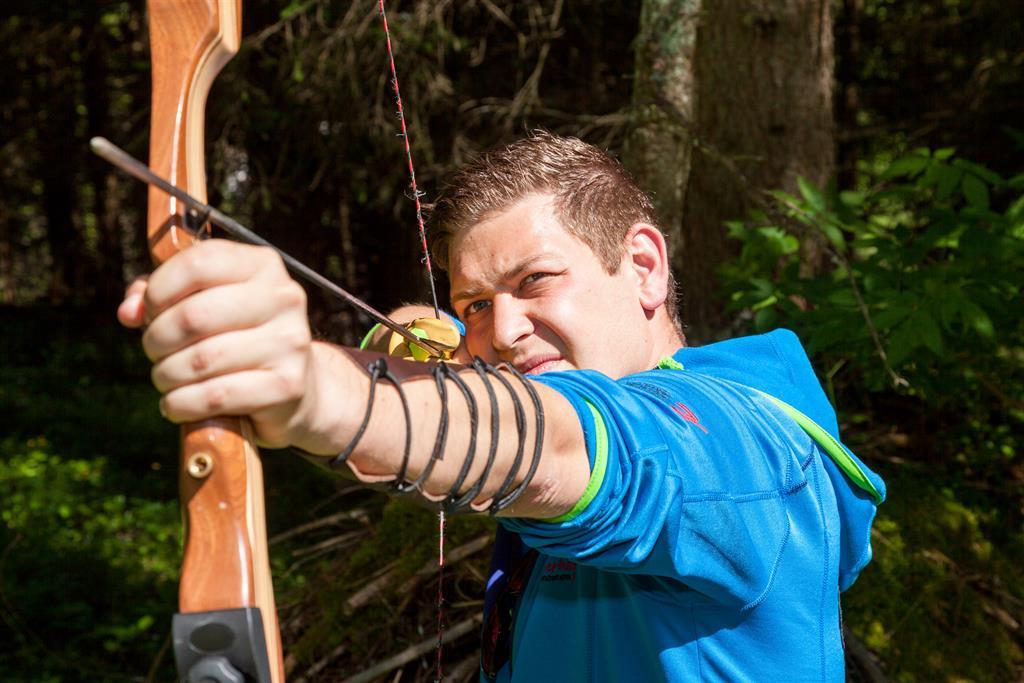 Contact
Hintertux 780
AT-6294 Tux

E-Mail: [email protected]
URL: http://www.bogenparcours-hintertux.at
Telefon: (0043) 5287 8530

Description
The 3D archery parcours in Hintertux in Summer and Winter. For experts as well as for those who never shot with bow and arrow before.


The archery parcours of the Hotel Hintertuxerhof
Directly next to the Family Lodge Maximilian, at the forest edge the new adventure for adults and children starts. Equipped with bow and arrow you can explore the parcours through the Hintertux forest. Now it´s your aim to be the best archer and to hit all 15 3D animal figures. The winner will be the one with the fewest number of points. Take the challenge and get the best archer in Hintertux.

Reservation required!
Prices:
Parcours fee € 8,00 per person
Rental of equipment € 13,00 per Person
Price with Tux-Finkenberg Ticket € 18,00 for the parcours including equptent and crash course
Lost or damaged arrow up to € 6,00
The registration and the rental of the equipment takes place at Hotel Hintertuxerhof Tel : +43 5287 8530 [email protected]
Opening times
Opening hours:
daily from 9.00 a.m. to 5/6 p.m. (depends on nightfall)
Reservation required!
Back
Destination address for the tourist information:
A-6293 Tux, Lanersbach 401

Plan your route online: