Inhalt
Alpine Footpath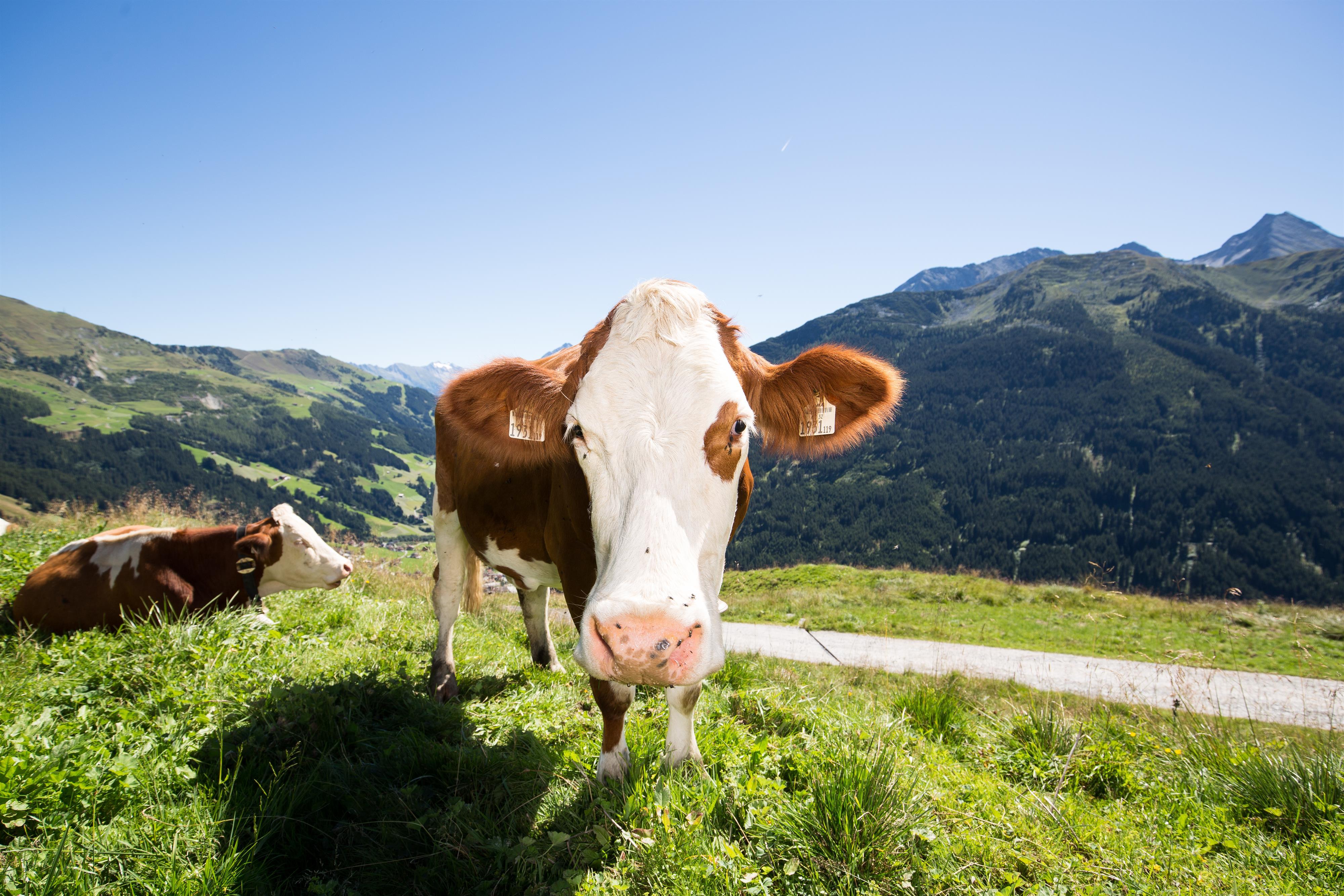 Contact
Lanersbach 401
AT-6293 Tux

E-Mail: [email protected]
URL: https://www.tux.at
Telefon: (0043) 5287 8506

Description
The work of the mountain farmers in maintaining the upkeep of meadows, alpine pastures and forests is indispensable to the alpine cultural landscape.
An insight into the local agriculture can be gained on a walk along the Alpine Footpath in Tux.

95 % of the farms in this region are involved in dairy farming, with approx. 1000 head of speckled and brown cattle in the valley.
The alpine pastures are only cultivated during the summer months, ending in autumn with the "Almabtrieb", which is a festival celebrating the safe coming-home of the cattle from the higher pastures. This involves the cows being ornately decorated before being herded down into the valley. The highest Tyrolean alpine pasture is the Vallruckalm, which can be found at 2.132 m above sea level, within the boundaries of in the Tux District Council.
Wonderful alpine pastures and landscapes can be enjoyed along this walk - a must for all those fascinated by the cosy appeal of alpine huts.

Route: Start in Tux-Vorderlanersbach - mountain road to Geiselalm and Hobalm - footpath no. 47 - Vallruckalm - Nasse-Tux-Alm. Choice of descent at either: Tux-Lanersbach - footpath no. 321 and 21 or down the mountain road to Tux-Vorderlanersbach.
Duration: approx. 6 hours, category: easy round walk

Tip - Hiker's Taxi Hobalm/Vallruckalm: Two times weekly from the middle of June to the middle of October from the Tourist Board office at the Tux-Center in Tux-Lanersbach. Further information can be found in the weekly calendar of events and in the brochure Info Guide.
Opening times
Summer hiking path
Back
Destination address for the tourist information:
A-6293 Tux, Lanersbach 401

Plan your route online: