Inhalt
Von der Teufelsbrücke ins Bergsteigerdorf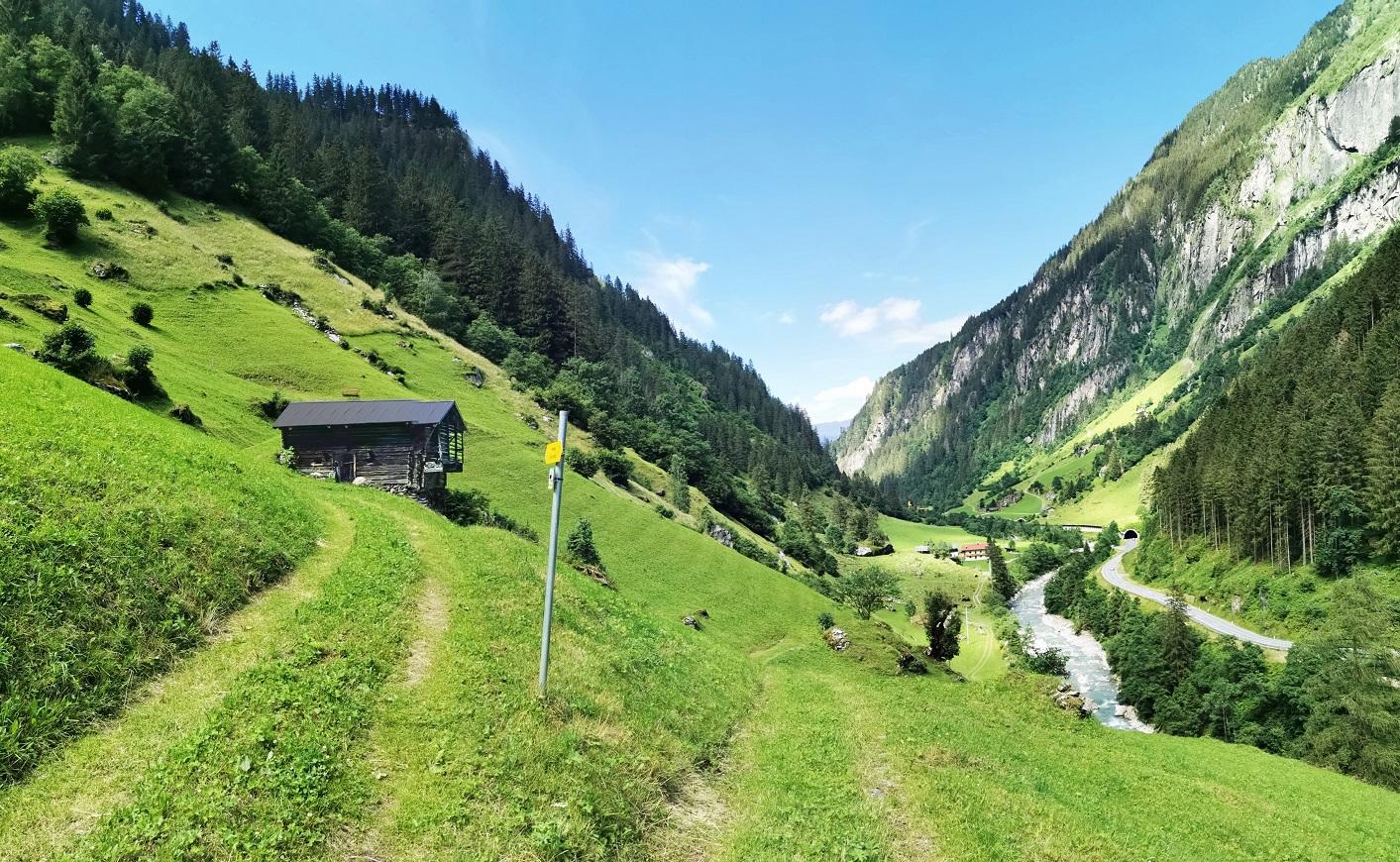 Dates
30.06.2022
14.07.2022
28.07.2022
04.08.2022
11.08.2022
18.08.2022
25.08.2022
15.09.2022
Times
TH 10:00
Category: Excursions / trips / tours, Sports
Location: Finkenberg
Description
An easy hike in the high mountains of the Zillertal Alps Nature Park through the peaceful Glock forest, along the spectacular Tuxbach gorge.
On the trail of the mining history of the Tuxertal - guided tour with the Zillertal alps nature park
From the Teufelsbrücke, a legendary wooden footbridge over the deeply cut Tuxbachklamm, we walk past the Dornauhof and turn onto a secluded hiking trail. It leads us mostly through light-flooded forests towards Ginzling. Shortly before the Karlsteg we descend to the Zemmbach and reach the Gasthof Karlsteg via the tunnel portal. From there it goes over a narrow path into the valley, again and again we can marvel at the colorful splendor of flowers below us and the high peaks of the Zillertal main ridge above us. After the Gamsgrube, it goes comfortably over the Schrahnbach to the Lengauhof, where we have reached the northern part of the mountaineering village. A suspension bridge over the Zemmbach leads us in a few minutes to the nature park house.
Meeting point: 10.00 a.m. bus stop Teufelsbrücke in Finkenberg
Duration: approx. 4 hours; 2.5 - 3 hours of pure walking time
Characteristics: medium-difficult tour (500 m ascent, 400 m descent)
Cost: € 10,00 (free for guests of Nature park partner businesses)
Refreshments: Gasthof Karlsteg, Gamsgrube Jausenstation, Cafe Alpenland (at the end of the tour)
Maximum 9 participants / advanced registration is required
Registration:
- in the summer program under www.naturpark-zillertal.at, or with your host
until 8.00 p.m. on the day before the tour.
- At the Nature park or Tourist offices of Tux-Finkenberg until 5.00 p.m. on the day
before the hike.
- Directly in the MyZillertal App or at www.myzillertal.app/naturpark
Excursions / trips / toursSports
Back
Destination address for the tourist information:
A-6293 Tux, Lanersbach 401

Plan your route online: