Inhalt
The Tux Mill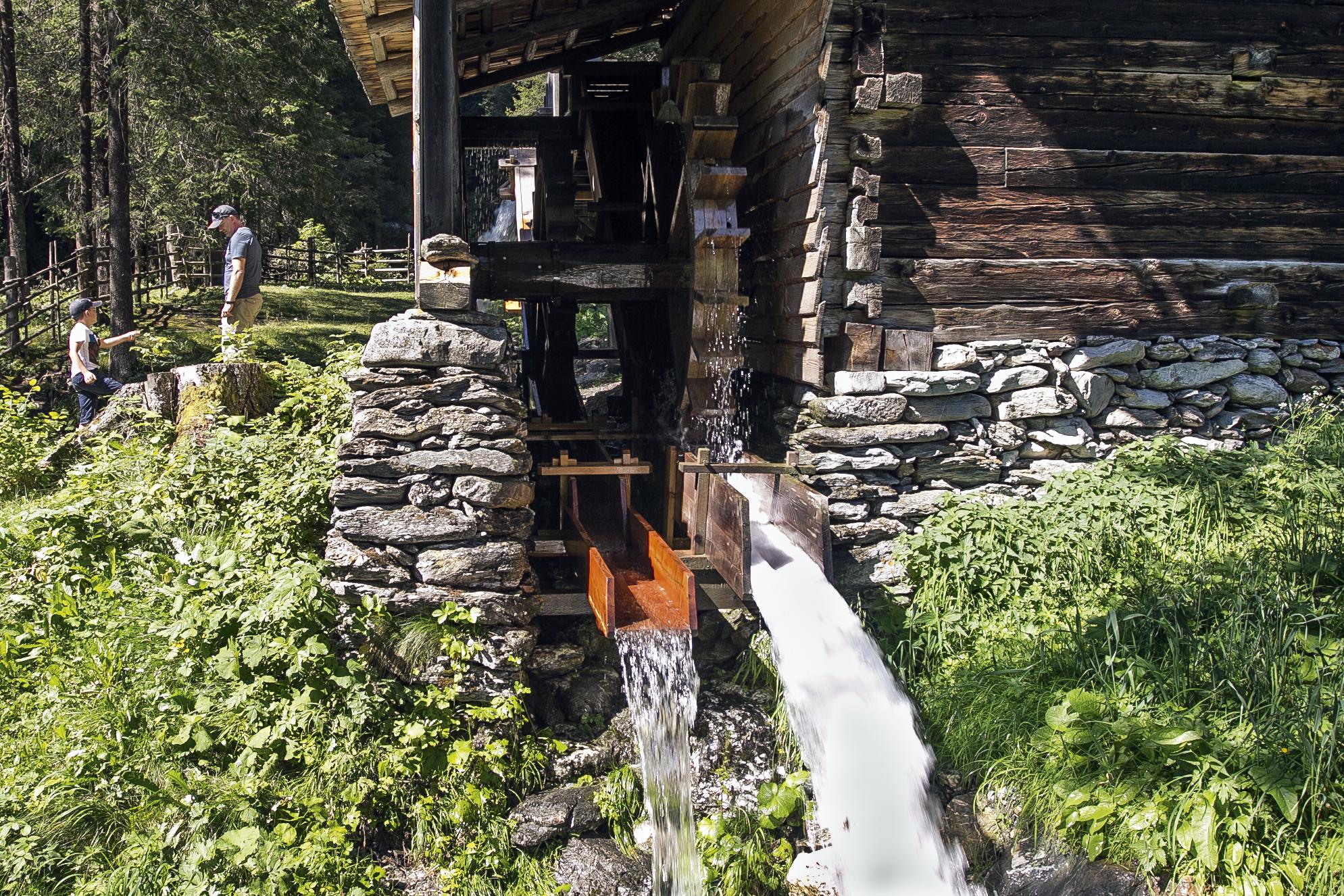 Dates
21.06.2021
28.06.2021
05.07.2021
12.07.2021
19.07.2021
26.07.2021
02.08.2021
09.08.2021
16.08.2021
23.08.2021
30.08.2021
06.09.2021
13.09.2021
20.09.2021
27.09.2021
Times
MO 13:00
Category: Exhibitions
Location: Juns
Description
Grind flour as before - the water-powered Tux mill is worth a visit!
The Tux mill dates from 1839 and has been renovated to provide a piece of rural culture. In the earlier days, people of farmsteads had supplied themselves with food and barley grew well even at these heights. Barley flour was not only used for baking bread but also for the preparation of certain types of pastries (sweet noodles, Austrian donuts, etc.).
The miller Herbert sets the mill in operation and grinds grain into flour every Monday from 01.00 p.m.- 04.00 p.m.
The Tux Mill in Juns, which dates from 1839, has been restored to preserve a piece of farming culture.
In the past, most farmsteads were largely self-sufficient. The principal cultivated crop was barley, which still thrives at our elevation. Barley flour was used not only for baking bread, but also for preparing other types of flour-based food products, such as noodles and doughnuts.
Water-driven mills were located on the tributary streams of this valley to grind these locally grown bread cereals.
Later on, these mills were no longer used. They were no longer maintained, and eventually they all fell into disrepair.
The mill on the Mühlbach ('Mill Stream') in Juns was also nearly abandoned as a ruin. However, the value of such structures was recognised at almost the last minute, and with considerable dedication, the Tux Tourism Association initiated and promoted the restoration of the mill.
Back
Destination address for the tourist information:
A-6293 Tux, Lanersbach 401

Plan your route online: