Inhalt
The Secret of the Eternal Ice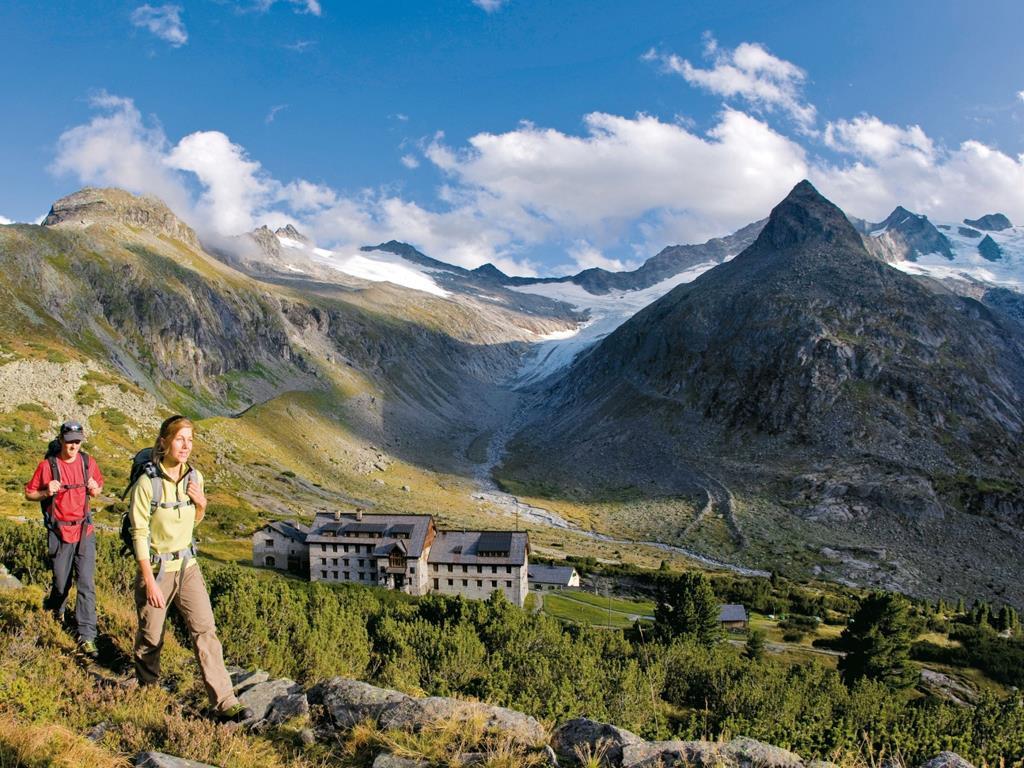 Dates
15.07.2022
29.07.2022
12.08.2022
26.08.2022
09.09.2022
Times
FR 08:05
Category: Excursions / trips / tours
Location: Ginzling
Description
Guided hike in the Zillertal Alps Nature Park to the Berliner Hütte.
The "Berliner Hütte" glacier trails - guided hiking tour of the Zillertal alps nature park
During the last ice age, several glaciers in the Zemmgrund merged to form a gigantic ice stream, giving the valley its present shape. In the meantime, and as a result of climate change, the glaciers have retreated far into the high mountains. The highlight of our tour is the stage along the Glacier Trail (no ice contact), where we approach the "Berliner Hütte" in fresh mountain air. We learn interesting facts about geology, the formation of the Alps and the world of "Eternal Ice". Finally, we reach the "Berliner Hütte", built in 1879 and nowadays a listed building. It is a popular base for mountaineers and glacier researchers, and it's a symbol of alpine history. The architecture and flair of the hut will work its magic as we enjoy the fascination mountain panorama on the terrace!
Meeting point: 8.05 a.m. - Gasthof Breitlahner in the Zemmgrund Valley
Duration: approx. 8 hours; 6,5 hours which spent walking
Character: Full-day hike in alpine terrain with around 800 m in altitude difference
Costs: € 10.00 (free for guests of nature park partner businesses)
Refreshments: Grawandhütte, Alpenrosenhütte, Berliner Hütte, Waxeggalm, Gasthof Breitlahner
Maximum 9 participants / advanced registration is required
Registration:
- in the summer program under www.naturpark-zillertal.at, or with your host
until 8.00 p.m. on the day before the tour.
- At the Nature park or Tourist offices of Tux-Finkenberg until 5.00 p.m. on the day
before the hike.
- Directly in the MyZillertal App or at www.myzillertal.app/naturpark
Excursions / trips / tours
various trips/excursions

excursion

mountain tour
Back
Destination address for the tourist information:
A-6293 Tux, Lanersbach 401

Plan your route online: