Inhalt
The natural Paradise of the Tux Alps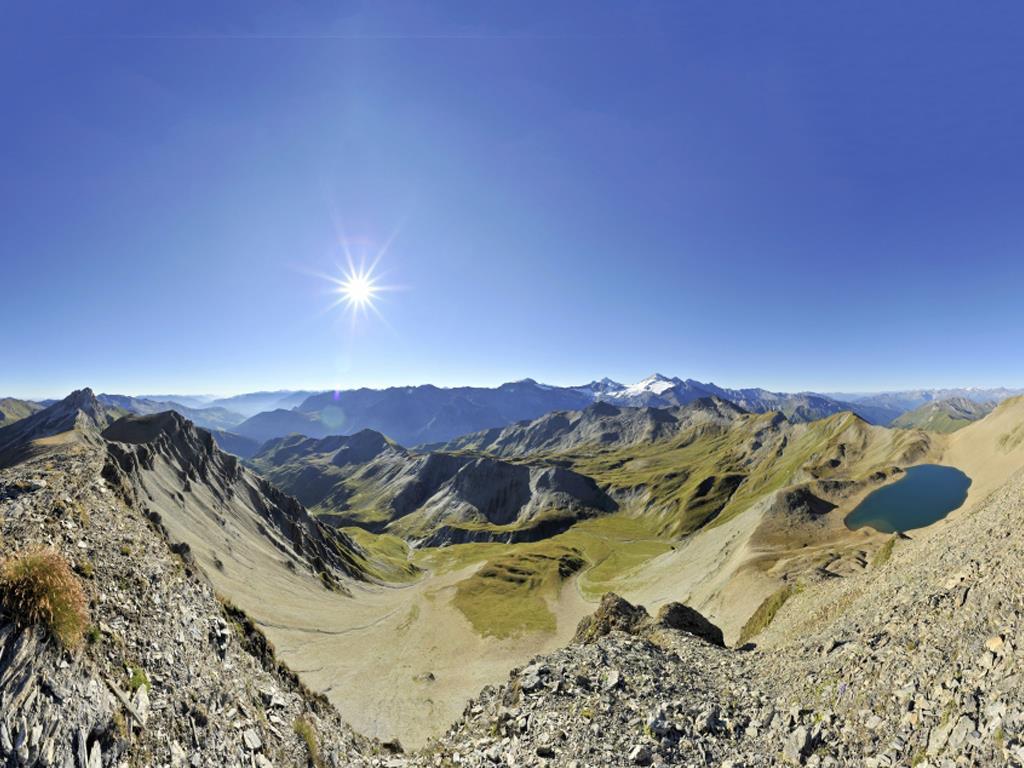 Dates
18.07.2022
01.08.2022
15.08.2022
29.08.2022
Times
MO 06:30
Category: Excursions / trips / tours
Location: Tux
Description
Guided hike in the Zillertal Alps Nature Park From Stoankkasern to the Junsee and on to the Geierspitze.
From Stoankasern to Lake Junssee and the Geier Peak - guided hiking tour with the Zillertal alps nature park
From the Tux-Center, we take one of the hiking taxis to Stoankasern, where the last mountain dairy in the Zillertal Valley can be found. From there on, we walk initially through some lovely alpine pastures, accompanied by the inquisitive stares of the local population of marmots. After a few terrace-like steps in the terrain, our path turns to the right and surmounts a steep, grassy slope over a number of hairpin bends and short rocky section, secured by steel cable. Once we have managed to pass this section, we will be rewarded with views of the magnificent Lake Junssee, which now lies at our feet. The trail leads from the lake over a stony slope to a mountain yoke, from which it only takes a few minutes to walk to the Geier Peak, where a magnificent mountain panorama awaits. After walking back, the hiker´s taxi takes us back to Tux-Lanersbach.
Meeting point: 6.30 a.m. - Tux-Center in Tux-Lanersbach
Duration: approx. 7,5 hrs, 6,5 hrs. of which spent walking
Characteristics: Full-day hike with steep sections, around (1,000 m in altitude difference)
Cost: € 10,00 (free for guests of Nature park partner businesses) and € 30,00 for the taxi Junsalm (return fare)
Refreshments: none - please bring a snack and drinks! Bergkäserei Stoankasern (end of the tour)
Maximum 9 participants / advanced registration is required
Registration:
- in the summer program under www.naturpark-zillertal.at, or with your host
until 8.00 p.m. on the day before the tour.
- At the Nature park or Tourist offices of Tux-Finkenberg until 5.00 p.m. on the day before the hike.
- Directly in the MyZillertal App or at www.myzillertal.app/naturpark
Excursions / trips / tours
excursion

various trips/excursions

mountain tour
Back
Destination address for the tourist information:
A-6293 Tux, Lanersbach 401

Plan your route online: