Inhalt
Panoramatour in the Zillergrund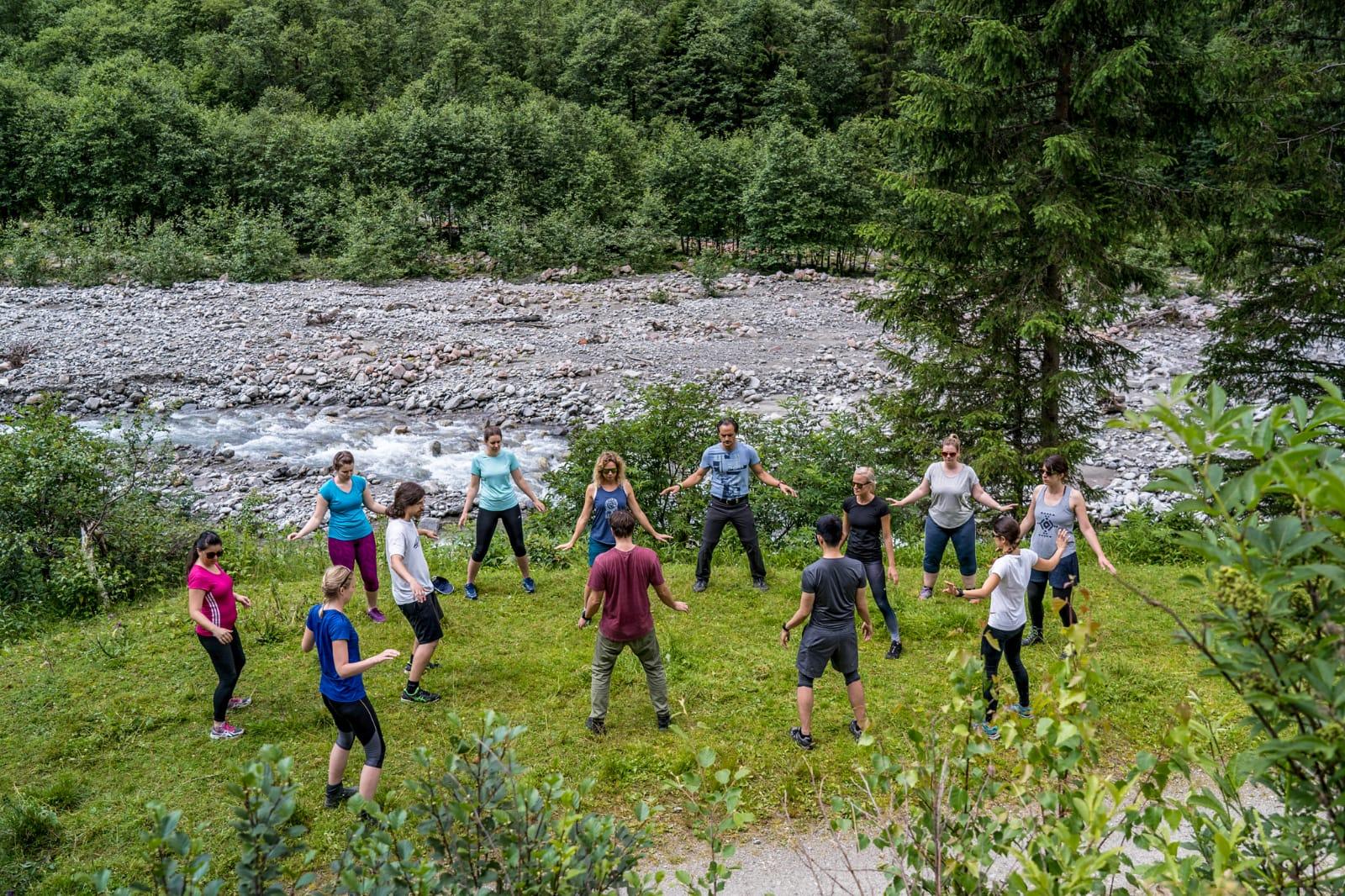 Dates
01.07.2021
01.08.2021
05.08.2021
26.08.2021
Times
MO, TU, WE, TH, FR, SA, SU 09:40
Category: Excursions / trips / tours
Location: Zillergrund
Description
Qi Gong unit with a mountain view - perfect for recharging your energy!
In harmony with nature - guided hike in the nature park
After a short, relaxing hike from the Alpengasthof Breitlahner to Zemmgrund, we stop at a special place for a Qi Gong session with a view of the mountains. Qi Gong helps to recharge one's energy, reduce stress, release blockages and vitalize the body. Since physical health is related to a healthy mind and nowadays we often have to deal with pressure and stress, our nature park guide, as a health coach, mindfulness trainer and yoga teacher, integrates a few exercises that help clear your head, switch off and get back in harmony with nature to feel. Before returning along the Zemmbach, we also have the opportunity to put our feet in the crystal clear water. Exercise instructions are available as a gift to take home.
Meeting point: 9.40 a.m. | Alpengasthof Breitlahner
Character: easy hike
Duration: approx. 4 hours; 1.5 hours of which are pure walking time
Contribution to expenses: € 10.00 - free for guests of the nature park partner companies!
Refreshments: Klausenalm, Alpengasthof Breitlahner
Number of participants: Maximum 9 | Registration is essential
Registration:
- in the summer program under www.naturpark-zillertal.at, or with your host
until 8.00 p.m. on the day before the tour.
- At the Nature park or Tourist offices of Tux-Finkenberg until 5.00 p.m. on the day
before the hike.
- Directly in the MyZillertal App or at www.myzillertal.app/naturpark
Excursions / trips / tours
various trips/excursions

excursion

mountain tour
Back
Destination address for the tourist information:
A-6293 Tux, Lanersbach 401

Plan your route online: