Spannagel Cave
Europe's highest altitude publicly accessible cave
Inhalt
The Spannagelhöhle at Hintertux Glacier
The cave at the Spannagelhaus (short Spannagelhöhle), is the largest marble (rock) cave in the Central Alps, is open all year and explorable as part of a guided tour. Learn more about the history, age, hydrology streams, cave climate and animal life of this particular cave from the Cave Guides, and marvel at the marble stratification, stalactites, crystals, erosion cauldrons and bone finds.
The family-friendly natural monument Spannagelhöhle is ideal to visit even in bad weather!
Meeting point: Spannagelhaus (ascent with the gondola to the Tuxer Fernerhaus at 2,660m, 10 minutes' walk to the Spannagel Cave at the Spannagelhaus)
Contact:
Familie Anfang | Tel.: +43/5287/87251 | E-Mail: info@spannagelhoehle.at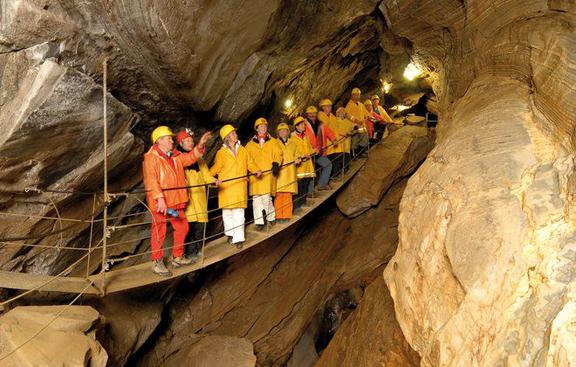 SHOW CAVE TOUR
June 1st to July 9th, 2021 & September 10th to October 14th 2021:
daily hourly guided tours from 11 a.m. to 2 p.m
July 10th to September 9th 2021:
daily hourly guided tours from 10 a.m. to 3 p.m.
October 15th 2021 to May 31st 2022:
guided tours by appointment only under +43/5287/87251
Duration: approx. 60 Minuten
Admission fee: Adults € 15,00 | Children (6 to 15 years- minimum size 1.20 m) € 8,00 | Discounts with Tux-Finkenberg Ticket and Zillertal Activcard
Requirements: surefootedness and no claustrophobia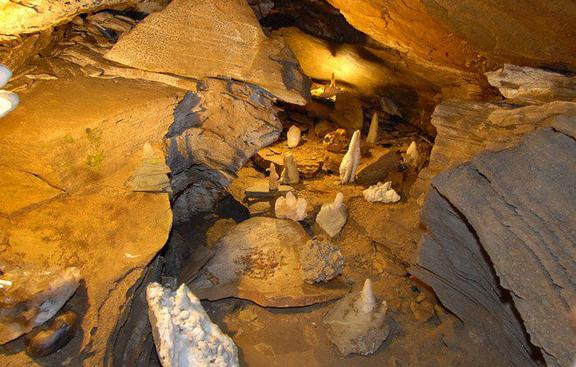 SPECIAL TOURS
On request, extensive tours of several hours are available, where cave trekkers are taken even deeper into the complex cave system under the Hintertux Glacier. Experience cave courses, which are otherwise only accessible to cave guides!
WITH ADVANCE BOOKING under +43/5287/87251 or info@spannagelhoehle.at
Cave trekking without climbing
Level of difficulty: comparable to a category B via ferrata, for adults and teens from 14 years of age (surefootedness required)
Duration: approx. 2 hours (excl. dressing before the tour)
Admission fee: € 50,- per person
Requirements: Good physical condition, surefootedness and no claustrophobia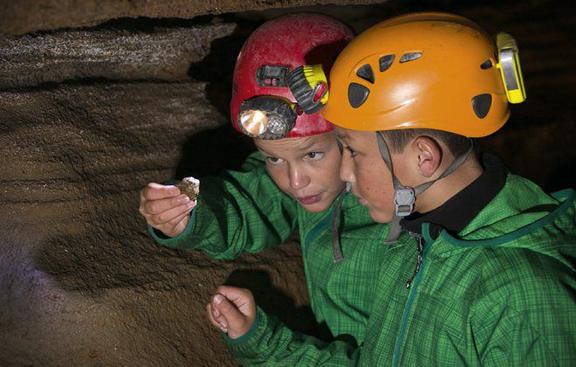 Sportive Trekking Tour
Level of difficulty: comparable to a category C via ferrata, for adults and teens from 16 years of age
Duration: approx. 3 hours
Admission fee: € 75, - per person
Requirements: Good physical condition, surefootedness and no claustrophobia
Destination address for the tourist information:
A-6293 Tux, Lanersbach 401

Plan your route online: