Inhalt
Tux parish chruch in Tux-Lanersbach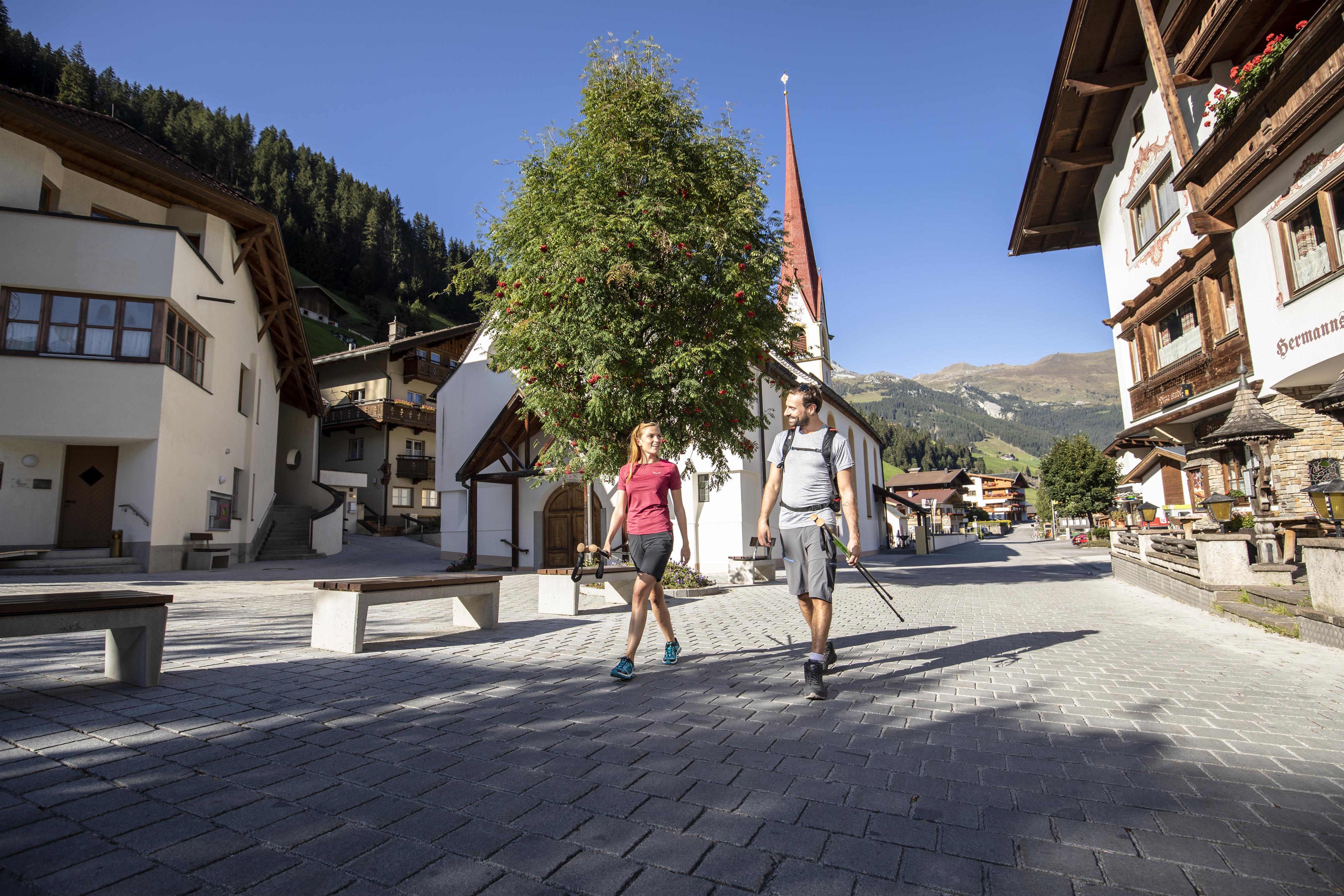 Contact
Lanersbach 473
AT-6293 Tux

E-Mail: info@pfarre-tux.at
URL: http://www.pfarre-tux.at
Telefon: (0043) 5287 87235
Fax: (0043) 5287 87235 4
Description
In the year 1367 documentary records indicate, that there was only a small wooden chapel in Tux. In 1465 Lanersbach was able to build its own local church in the late Gothic style. On 10 June 1471 it was consecrated by the Salzburg suffragan bishop Kaspar and dedicated to the Holy Apostle Thomas.
During the 17th century, initial plans were drafted for the extension of the church that had become too small, and which is essentially seen today in the form of the early Baroque rebuilding by master architect Georg Sieberer from Volders. Over the following decades, further changes to the building and its furnishing were made. Around 1737/39 a more recent reconstruction was carried out with baroque vaulting.
Decisive recent innovations in 1985 included the demolition of the old school building (formerly also the Mesnerhaus), which made it possible to create a church square and expand the parish church to the west. According to plans by the Innsbruck architect Siegfried Stoll, the nave was extended by 6.80 m in the area of the organ gallery, and in 1986 a comprehensive exterior and interior renovation was carried out, including the reattachment of the pulpit. In addition, the church received a new organ from the workshop of the Krems master organ builder Friedrich Heftner, which was blessed on 18 October by the then Innsbruck bishop Dr. Reinhold Stecher.

Opening times
Sunday: Holy mass at 10.00 a.m. / For weekly church services see list of church services - available at the church, in the offices of the Tourist Association Tux-Finkenberg or on www.pfarre-tux.at
Back
Destination address for the tourist information:
A-6293 Tux, Lanersbach 401

Plan your route online: