Inhalt
STOCK***** resort Restaurant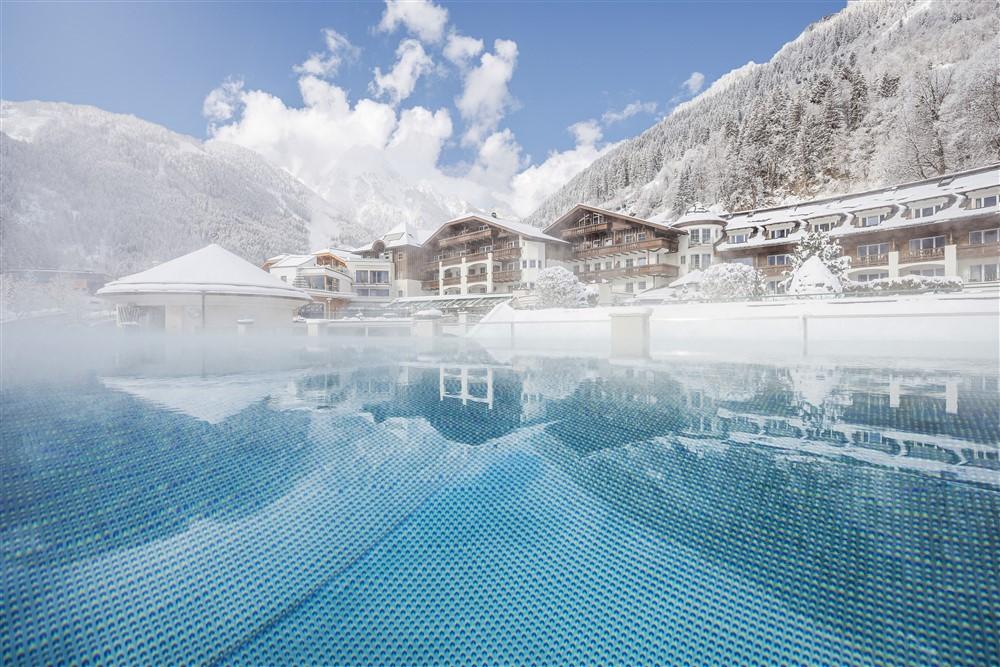 Contact
Dorf 142
AT-6292 Finkenberg

E-Mail: urlaub@stock.at
URL: http://www.stock.at
Telefon: (0043) 5285 6775
Fax: (0043) 5285 6775 421
Description
Generosity, warmth, family, sport & spa in the 5 * STOCK resort
Noble ambience and casual lifestyle. Fascinating mountain worlds and 5,000 m2 of spa. Regional culinary culture and top international cuisine. Noble romance and happy family flair: The STOCK feeling combines everything.
Discover the STOCK feeling in the 5 * STOCK resort in the Zillertal
Anticipation and palpitations. Enthusiasm and moments of happiness. Nothing compares to the feeling of arriving here - and fully enjoying every moment. 5 * luxury and natural warmth. Noble ambience and casual lifestyle. Fascinating mountain worlds and 5,000 m2 of spa combine to create an experience that is impressive, relaxing and unique at the same time: the STOCK feeling.
It is the unmistakable style and charm of the STOCK resort, the family flair, the first-class quality and the exciting variety that have made the STOCK resort one of the leading 5 * hotels in the Alps.
Discover the Tyrolean way of life at an inspiring level. First-class spa with STOCK Diamond signature treatments. 12 water and swimming areas, 11 saunas, the 25-meter sports pool on the panorama deck, the 190 m2 panorama fitness studio. Or let the various guides give you sporty support 6 days a week into the mountains.
The delightful fusion of regional culinary culture and top international cuisine is rounded off by the in-house MOUNT STOCK wine collection, the legendary kitchen parties, STOCK entertainment and all the special features of the house. Also special are the moments of calm, which experience the alpine luxury in elegant rooms and suites and allow the STOCK feeling to be enjoyed in private.
Our prices are in euros per adult or child per day. The prices include wellness pampering board and all STOCK inclusive services and exclusive local tax of € 1.80 per person (from 15 years) and day. The STOCK resort offers children and youth care for all guests from 3 to 17 years.
Children's discounts apply from 2 full-paying adults per room (in double rooms and suites, except for category 3 & 4 suites in certain times) and from 1 full-paying adult in a single room.
Category 4 suites: minimum billing of 3-4 full-paying guests depending on the season
Opening times
At the moment we offer breakfast,lunch or dinner only for our hotel guests. (No à la carte for external guests)
We ask for your understanding!
open throughout
Warm dishes from 12.00 pm to 1.30 pm and 18.30 pm to 8.30 pm
Back
Destination address for the tourist information:
A-6293 Tux, Lanersbach 401

Plan your route online: