Inhalt
Zu Besuch am Bauernhof (Familienwanderung)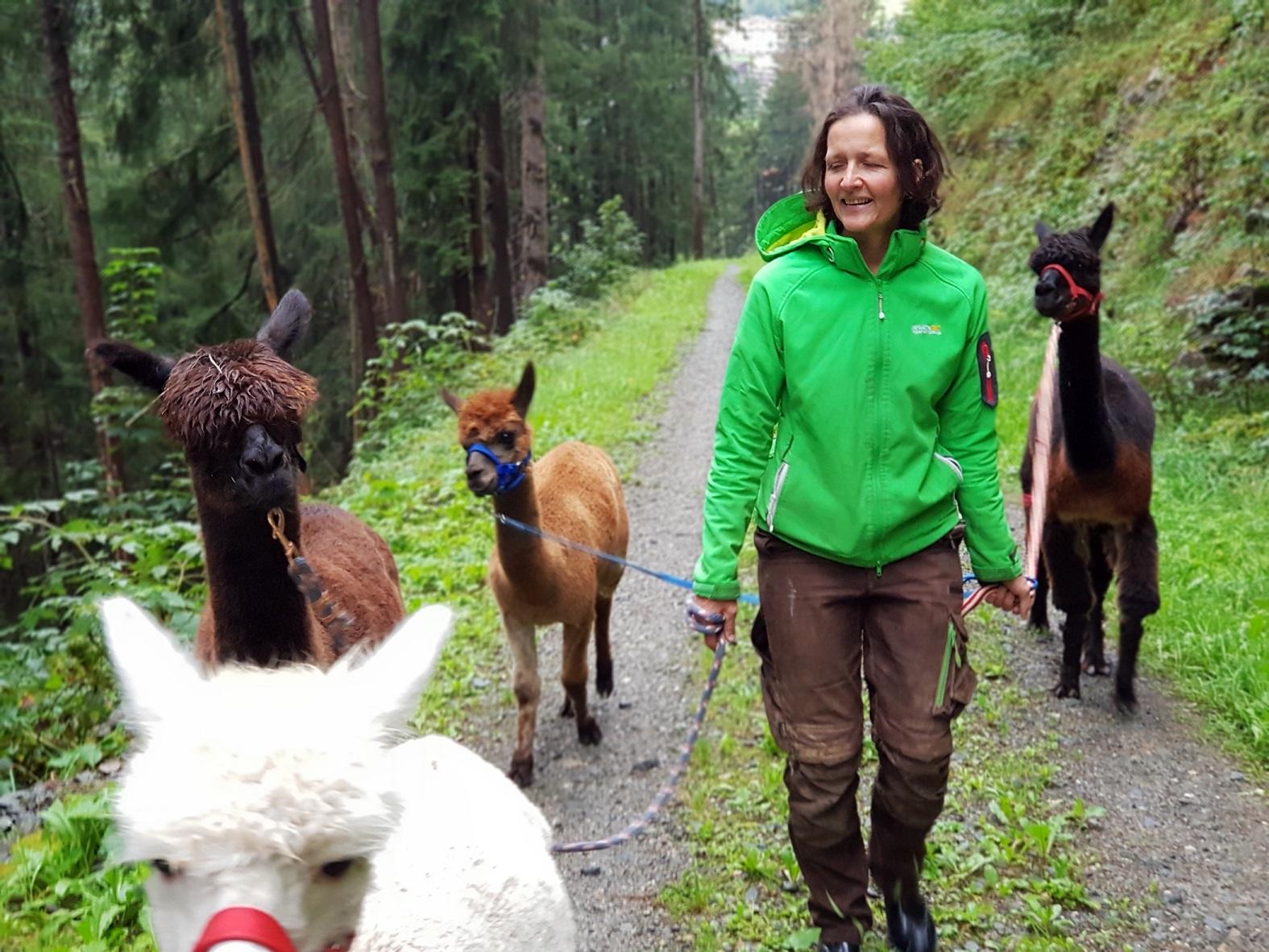 Dates
12.07.2022
26.07.2022
09.08.2022
23.08.2022
Times
TU 10:00
Category: Excursions / trips / tours
Location: Tux
Description
Guided hike in the Zillertal Alps Nature Park for the whole family.
An exciting family walk in Brandberg - guided tour with the Zillertal alps nature park
The mountain farmers of Brandberg literally live and work on the sunny side of life. Thanks to the favourable conditions, the people of Brandberg cultivated cereals up to high altitudes around their farms until only a few decades ago. With many games about the life of the mountain farmers we hike over the farms and alleys to the Schrofenmühle (Mill). Once there, we grind flour from corn and discover the various grains that can grow in the mountains. We observe the animal world at the edge of the meadow and solve a riddle or two on the historic Mitterstall Barn. Our efforts will be rewarded with a tasting session of farmers bread.
Especially suitable for children aged 3-9 years.
Meeting point: 09.00 a.m. Gasthof Thanner in Brandberg
Duration: approx. 3 hours; 1 of which spend walking
Characteristics: easy walk (not suitable for pushchairs), approx. 200 m in altitude difference
Cost: children under 5 years: free, children 6-14 years: € 2,50; adults € 5,00 (free for all guests of our partner businesses)
Refreshments: None – please bring a snack and drink!Gasthof Thanner (after the tour)

Maximum 9 participants / advanced registration is required – also for adults/parents!
Registration:
- in the summer program under www.naturpark-zillertal.at, or with your host
until 8.00 p.m. on the day before the tour.
- At the Nature park or Tourist offices of Tux-Finkenberg until 5.00 p.m. on the day
before the hike.
- Directly in the MyZillertal App or at www.myzillertal.app/naturpark
Excursions / trips / tours
various trips/excursions

excursion

mountain tour
Back
Destination address for the tourist information:
A-6293 Tux, Lanersbach 401

Plan your route online: