Inhalt
Waldbaden in der Glocke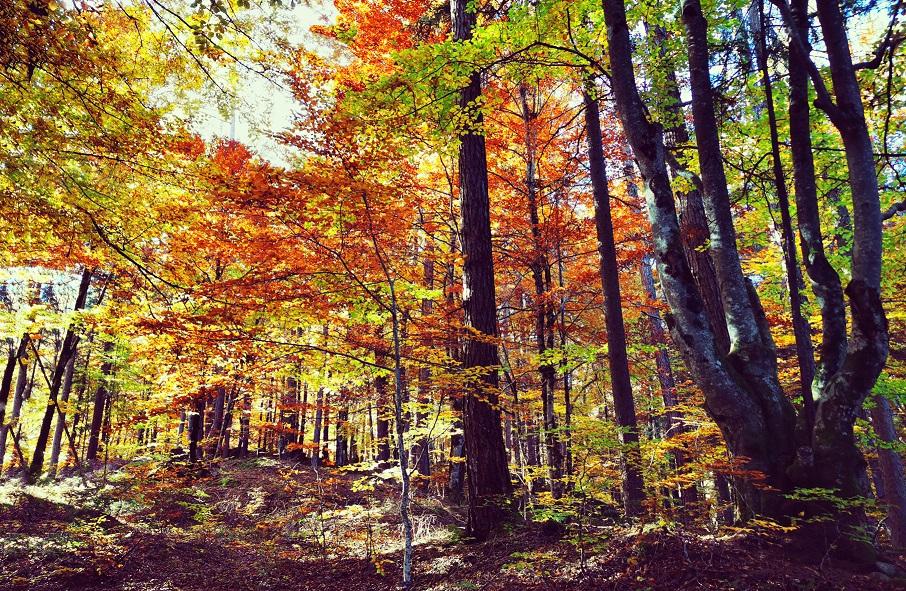 Dates
16.07.2022
30.07.2022
13.08.2022
03.09.2022
Times
SA 10:00
Category: Sports, Excursions / trips / tours
Location: Finkenberg - Parkplatz gegenüber der Kirche
Description
An easy hike in the high mountains of the Zillertal Alps Nature Park through the peaceful Glock forest, along the spectacular Tuxbach gorge.
Botanical walk through a breath-taking ravine forestguided tour with the Zillertal alps nature park
The nature trail is located in a protected area called the Glock, an island full of an interesting mix of geological and botanical rarities in the Nature Park member village of Finkenberg. Only three of this type of botanical rarity has remained intact in the Eastern European Alps since the Ice Age - and one of them is here in Finkenberg! Particularly impressive are the Tuxbach Gorge, cut up to 70 m deep, the beautiful beech forest and the legendary Devil's Bridge, a wooden structure dating from 1876. Let us tell you about the habitat of this special forest, its historical use and the unique flora and geology of the "Glocke". Mysticism, numerous secrets and interesting stories await you on this exciting circular hike.
Meeting point: 10.00 a.m. Finkenberg, car park opposite the church
Duration: approx. 4 hours, 1,5 hour which spend walking
Characteristics: easy walk in and around Finkenberg (approx. 120 m in altitude difference)
Cost: € 10,00 (free for guests of Nature park partner businesses)
Refreshments: Hotel Schöne Aussicht, several restaurants in Finkenberg (after the tour)
Maximum 9 participants / advanced registration is required
Registration:
- in the summer program under www.naturpark-zillertal.at, or with your host
until 8.00 p.m. on the day before the tour.
- At the Nature park or Tourist offices of Tux-Finkenberg until 5.00 p.m. on the day
before the hike.
- Directly in the MyZillertal App or at www.myzillertal.app/naturpark
SportsExcursions / trips / tours
Back
Destination address for the tourist information:
A-6293 Tux, Lanersbach 401

Plan your route online: