Inhalt
Insektenforscher unterwegs (Kinderprogramm)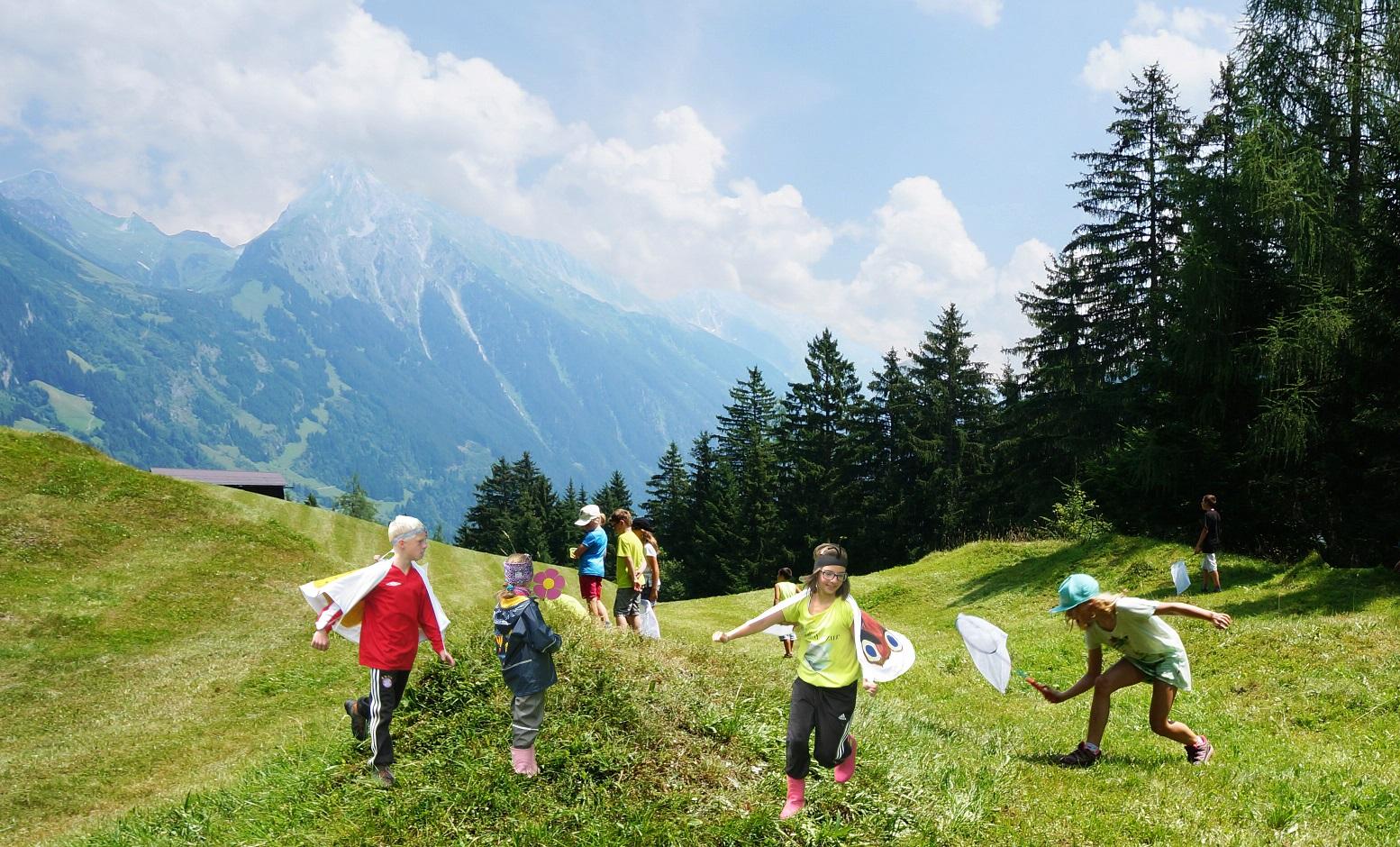 Dates
05.07.2022
19.07.2022
02.08.2022
16.08.2022
30.08.2022
Times
TU 10:10
Category: Excursions / trips / tours
Location: Tux
Description
Guided hike in the Zillertal Alps Nature Park for the whole family.
Llama trek and Tux millguided tour with the Zillertal alps nature park
Starting from the Tux-Center in Tux-Lanersbach, we set off on an exciting adventure tour along the rushing waters of the Tuxbach River. During this leisuely hike, we discover all sorts of interesting facts about the nature of the Tux Valley, which is known for its alpine grazing pastures and the glacier. We will enjoy various games and built our own small raft, which we send down the Tuxbach on its journey. Once at the Tux Mill, we immerse ourselves in the historic times of yesteryear. The mill, orignally built in 1839, is still in operation during the summer month. Suitable for children from the age of 5!
Meeting point: 10.45 a.m. Tux-Center in Tux-Lanersbach (car park behind the Center)
Duration: aprox. 5 hours; 3 of with spend walking
Characteristics: easy walk with aprox. 200 m in altiutde difference
Cost: children under age of 5 are free, children age of 6-14 € 2,50; adults € 5,00 (free fro guests of our partner businesses)
Refreshments: None - please bring a snack and drink!
Maximum number participants: 12!
Advance registration is required - also for parents! Registration on www.naturpark-zillertal.at, with your host or at the Tourist Board Tux-Finkenberg.
Excursions / trips / tours
excursion

mountain tour

various trips/excursions
Back
Destination address for the tourist information:
A-6293 Tux, Lanersbach 401

Plan your route online: