Inhalt
Der rauschende Keilkeller-Wasserfal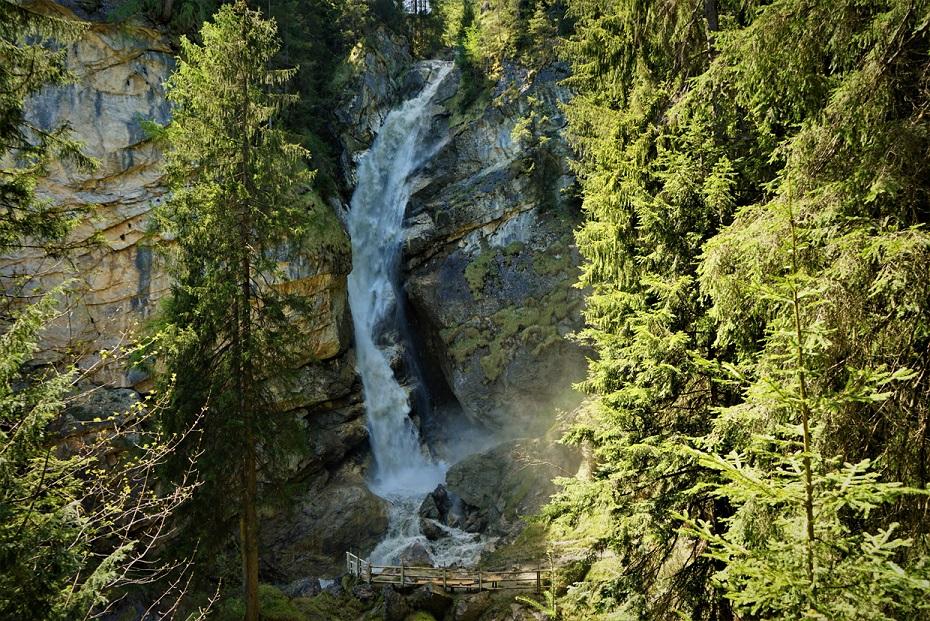 Dates
03.06.2022
06.07.2022
21.07.2022
05.08.2022
19.08.2022
01.09.2022
08.09.2022
29.09.2022
Times
WE, TH, FR 09:00
Category: Excursions / trips / tours
Location: Zillergrund
Description
Moderately difficult guided hike in the Zillertal Alps Nature Park to the Keilkeller waterfall.
Discover the treasures of the valley floor - guided hike in the nature park
From Mayrhofen train station we hike a short distance in the direction of Schwendau and then turn onto the Hippach-Schwendau forest path. After about 25 minutes we reach the valley station of the Horbergbahn. Our ascent begins at the old Zimmerhäusl mill, the only one of eight mills that was spared from the flood in 1946. Now the partly stony and rooty path begins, which leads us through mixed forest past the "Wilde Mann Schrofen". Before we reach the area of ​​the waterfall, there is still a narrow passage to master. We can then enjoy the imposing waterfall up close. On top of that, we climb to the lookout point with a great view of the valley. From the Ramsau-Hippach train station, we take the Zillertal Railway back to the starting point.
Meeting point: 9.00 a.m. | Europahaus Mayrhofen
Character: moderately difficult hike, some steep wooden steps at the waterfall (500 m ascent and descent, a total of 8 km)
Duration: approx. 3 hours; 2.5 hours of which are pure walking time
Contribution to expenses: € 10.00 - free for guests of the nature park partner companies!
Refreshments: numerous inns in Schwendau after the tour
Number of participants: Maximum 9 | Registration is essential
Registration:
- in the summer program under www.naturpark-zillertal.at, or with your host
until 8.00 p.m. on the day before the tour.
- At the Nature park or Tourist offices of Tux-Finkenberg until 5.00 p.m. on the day
before the hike.
- Directly in the MyZillertal App or at www.myzillertal.app/naturpark
Excursions / trips / tours
various trips/excursions

excursion

mountain tour
Back
Destination address for the tourist information:
A-6293 Tux, Lanersbach 401

Plan your route online: